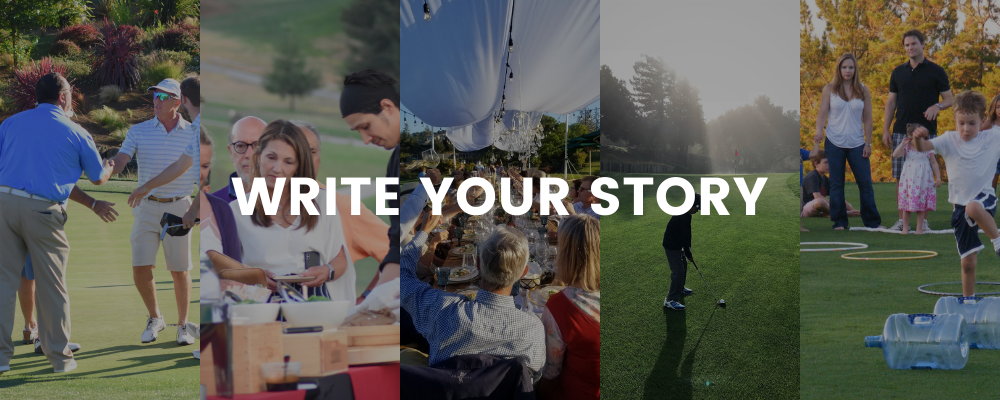 At Palo Alto Hills there is truly something for everyone.
The challenging 18-Hole Golf course open to members of all levels and abilities, 6 different golf groups help members make the most of their golf experience regardless of their level of experience.
The outdoor driving range overlooks the Arastradero Preserve, the Silicon Valley and the Bay from San Francisco to San Jose.
The 5-Star Dining experience is led by Executive Chef Brian Healy and Sommelier Thomas Brenner. Our cuisine ranges from top grade cuts of meat to delectable vegetarian and authentic ethnic recipes and plenty in-between. Chef maintains a garden on property for fresh farm to table meals and whenever possible, ingredients are sourced locally. Our on-site Bee Hives provide local honey that garnishes our cheese and charcutier platters and was brewed into our PAH Honey Saison.
Casual Dining in the Bar, Poolside or at the Turn are low key alternatives to the Main Dining Room.
Our exclusive wine resellers license provides members access to the finest wines in the world at case pricing.
Our recreational facilities include an infinity edge lap and recreation pool and diving board. Summer league swimming and year- round aquatics programming, tennis courts and state of the art Fitness Center and dual workout studios.
First Class pampering is available at our on site Spa. Treatments range from A to W with facials, body wraps, massage, waxing and acupuncture.
Dedicated Kids rooms, Playground and Family Areas of the Club give our youngest members of the Club the space and freedom to be the inquisitive, energetic beings that they are.
Numerous Social Events throughout the year keep members coming back for more. From 200+ Member Events that provide an outlet to unwind and mingle to 24 Person intimate Wine Maker and Chef's Experience dinners offer an opportunity to share common interests with fellow members.
Kids Night Out, Parent Date Night, 1-Day Camps and Weeklong Camps keep the kiddos busy while making new friends and lifelong memories.
If you would like more information please contact our Director of Member Services, Paula Provoznik.